WAAAAAAAY back in my first blog post of the year, one of my resolutions was to read two books a week via my Goodreads goal for a total of 24 books this year. This post is a way for me to hold myself accountable.
If you look at my Goodreads reading challenge page, you'll see that as of this writing I've read 7 books – which would put me on target, right? Except for that TINY little clause, I added where I said that reading manga wouldn't count, which brings the REAL total down to 3.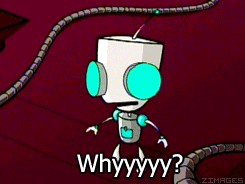 I mean, technically it would be 8, but I had to give up on a book I was reading because I just couldn't finish it.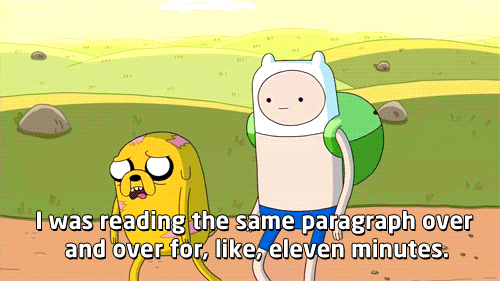 In February I decided to join the Murderino Book Club, and the first book they were reading was "Who Killed These Girls?: The Twenty-Five Year History of Austin's Yogurt Shop Murders" by Beverly Lowry. I got about 221 pages in (that's just over halfway) when I had to abandon it because I just COULDN'T read it anymore. Not because of the subject matter, which was interesting, but because of how it was written. The story would be going along, and then jump to something else, and then new characters would be introduced but not explored until several chapters later, and it was just SO HARD to follow and keep track of everything. After about 100 pages I was like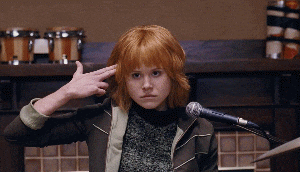 but I wanted to try and finish it. I gave up once we got to information about the trial because it was just SO many more people and things to keep track of and I just didn't have the brain space to do it.
---
Of the books I HAVE read so far this year, here are my short reviews:
The Lies of Solace (Lord of Nightmares #2)
Part two of the Lord of Nightmares trilogy – a series written in the realm of the Fantasy Flight "Arkham Horror" (H.P. Lovecraft) game series – started out great, but fizzled a bit at the end.
The Hungering God (Lord of Nightmares #3)
I wasn't sure how the final installment of the Lord of Nightmares trilogy was going to pan out considering it was written by both authors of the other two books (the first was written by Alan Bligh and the second by John French), but it was actually an interesting blend of the two. Tying up the loose ends left in the first two books, it wraps up the series with a nice macabre little bow.
Furiously Happy: A Funny Book About Horrible Things
I am a big fan of Jenny Lawson and was ecstatic that I was able to get this book signed when she was in town on tour last year. I'm embarrassed by how long it took me to finish this book, it's such a smooth read so I have no excuse. There were several parts of this book that made me *literally* laugh out loud, and some that hit me so hard that I had to put the book down and walk away for a bit. I will forever sing her praises for being able to put down on paper exactly what I feel whenever depression & anxiety decide to rear their ugly head.
---
As of this writing, I am trying to finish the book "Columbine" by Dave Cullen. I was 15 when Columbine took place, and admittedly knew and remembered very little of what actually happened on April 20, 1999. I'm about halfway through the book right now, and it is EXTREMELY well written and researched. 50 pages alone are all bibliography and reference notes which just shows how much research went into writing as accurate of an account as possible.
---
Here's hoping that I'll be able to catch up over the next few months. What are you currently reading? Anything you'd recommend? I'd love to hear.
❤ Linz