Books
noun: a handwritten or printed work of fiction or nonfiction, usually on sheets of paper fastened or bound together within covers
---
This is my "B" contribution to the "A to Z Challenge."
---
I have been a lover of books for as long as I can remember. Growing up in a small town with little friends nearby, and a little sister who was more often than not my enemy instead of my playmate (sorry Madyi), I found reading to be an enjoyable pastime. More than twenty years later, that hasn't changed.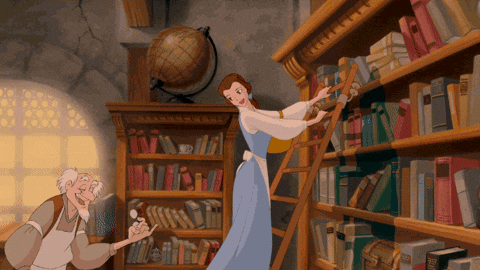 My grandma Stangl was herself a voracious reader of dime novels from the local store, usually in the vein of romance or mystery (a woman after my own heart), and as soon as it was apparent that I was headed down the same path, she made a habit of gifting me with more books to enhance my library.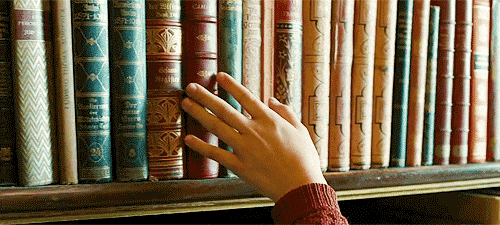 Some of the books I regret to say I didn't read but nevertheless kept. Others, like the Collected Works of Beatrix Potter, became favorite works that I would turn to time and again, and continue to do so with my own children.
My parents also indulged in my literary pursuits by gifting me such classic collections as the "Little House" series and the collected works of E.B. White. – both of which I intend to share with my children.
I read "Charlotte's Web" to Persephone last year, and we started to read "Little House in the Big Woods" together, each taking turns reading a few pages. I'm excited to continue the series with both girls, answer their questions, and see if they'll enjoy it enough to spark their interest in other subjects.
---
You've read about my goal to read more books this year, and even though I'm behind schedule, I fully intend to try and get those 24 books in.
In preparation for this post, I was trying to think what genre of literature I'm most drawn to. I definitely enjoy a variety of subjects and styles:
Steampunk
Fantasy
Memoirs
Historical fiction
Books that explore Buddhism
Paranormal
Lately, I've been reading more about true crime, which is another subject I find fascinating. After I finish the book I'm currently reading – The Devil In The White City – I plan to jump back into something a little more relaxed so I don't get burnt out.
---
Do you have a favorite book or one that set you on the path of becoming a life-long reader? I'd love to hear which book really grabbed your attention – I always find it fascinating to learn which books intrigued people the most as kids or young adults.
Happy reading!
❤ Linz